Reproduction Accordeon in front with Original Accordeon behind it.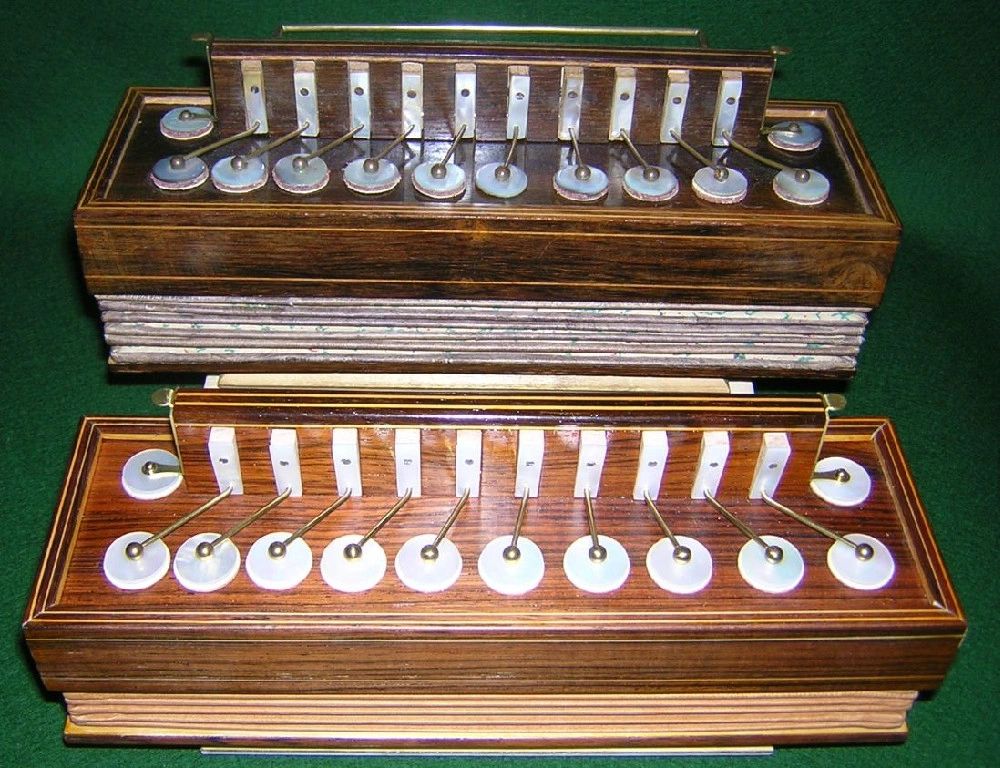 Original Accordeon in front with Reproduction Accordeon behind it.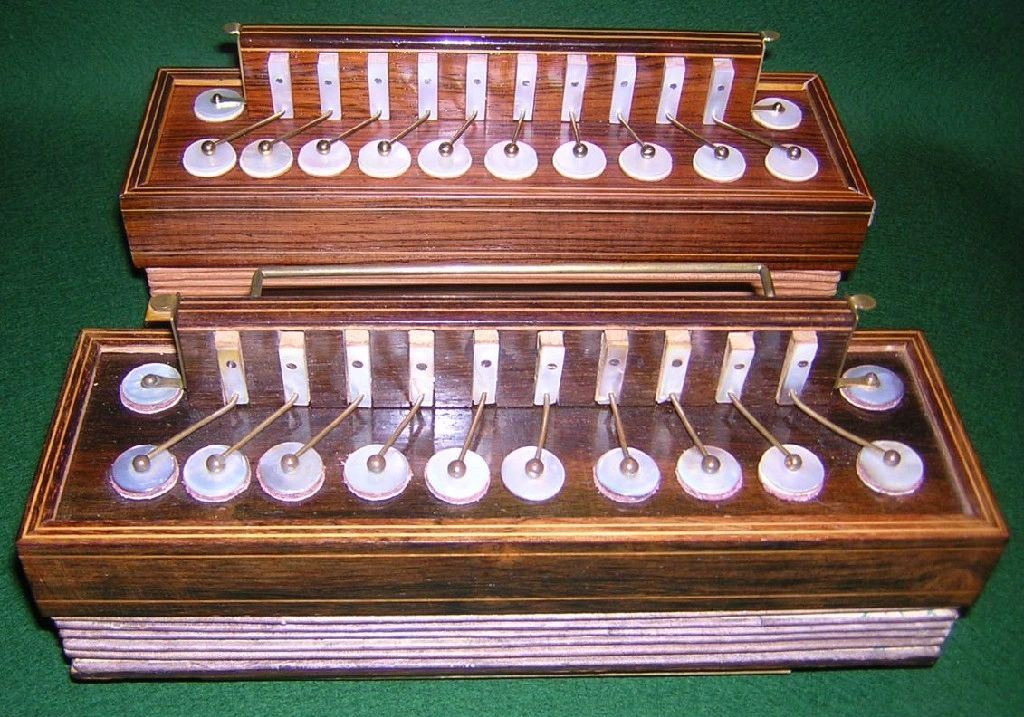 Praise God! The Drone Key Lever/Bracket Assembly was completed (November 2011).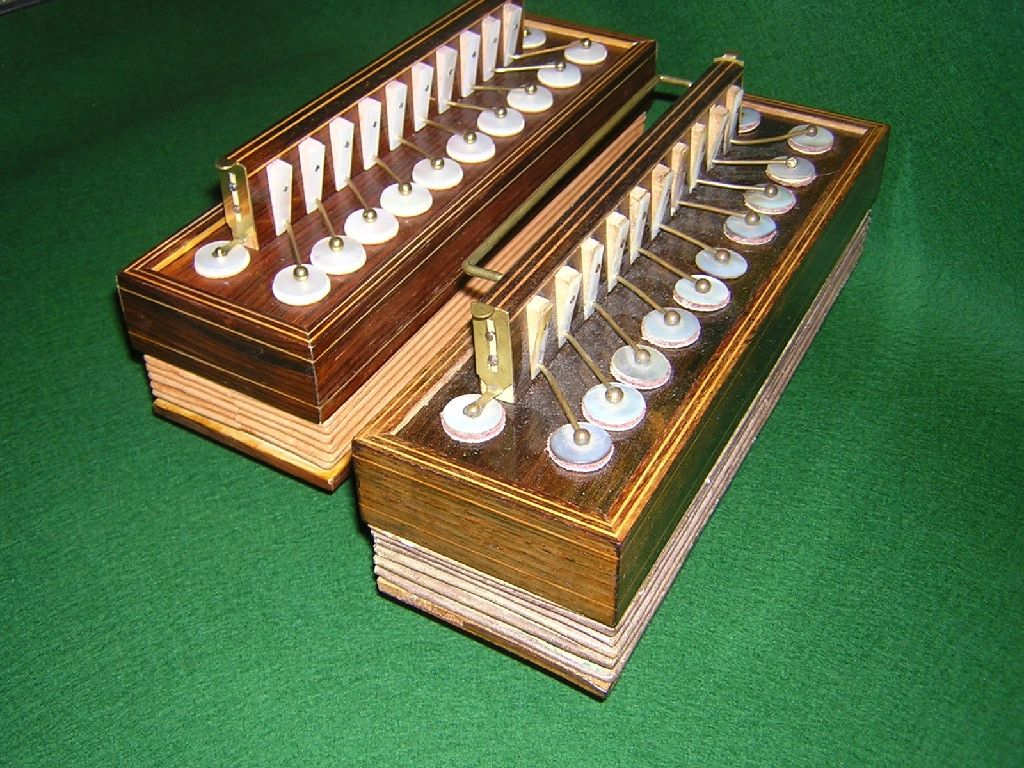 Reproduction Accordeon on the Left, Original Accordeon on the Right.
The top part of the Reproduction Accordeon is not attached to the bellows, and the bellows are not attached to the base (they were just placed on top of each other for the picture and to show the majority of parts already completed).
Currently work is still focused on Reeds and Soundboard.